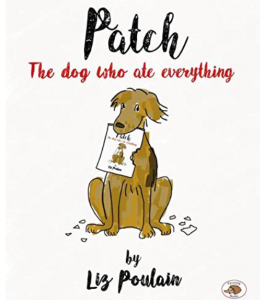 Patch the dog loves to eat, but her tastes are a little unconventional. Socks, soap, letters, rugs, wellies, baskets – she chows down on anything she can get her paws on and her poor family doesn't know what to do. How can they stop Patch from eating all their belongings?
After one particular eating spree they decide to pop her in the garden for a run around but instead Patch just nibbles on the plants, a bucket and even the washing line!
Exasperated, they ask a local farmer for some help and discover that perhaps what Patch needs is a friend. But will this help or hinder the situation?