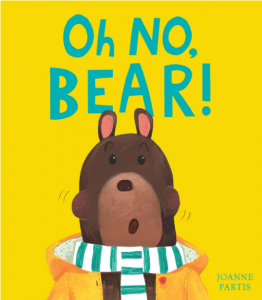 Everyone needs a go-to funny book on their shelf and this bright yellow beauty is brilliant!
When Bear wakes up one chilly morning he knows he has something important to do but he can't quite remember what it is. Distracted by his rumbling tummy, he pops on his winter coat and follows a delicious smell through the forest.
He soon stumbles upon his friend Rabbit who is busy digging up lots of yummy carrots. He helps himself to a tiny nibble but accidentally eats every carrot in Rabbit's pile! The same happens with Squirrel's big basket of acorns and then again with Beaver's fish.