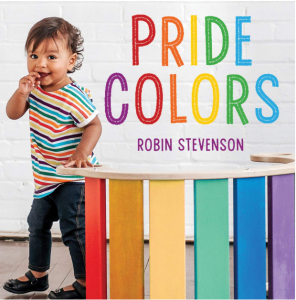 We adore this little book which teaches children colours whilst celebrating diversity and unconditional love.
The gentle rhyme encourages kids to step out in to the sun and be exactly who they are, safe in the knowledge that their families will always love them. The accompanying pictures show happy children from around the world, along with photographs of families with same sex parents.
We are introduced to the colours from the Pride flag, and a special section at the back tells you about Pride Day and the special significance of each colour.
This is a sturdy board book which means it's perfect for even the littlest libraries and the use of colour and real photos is really engaging.