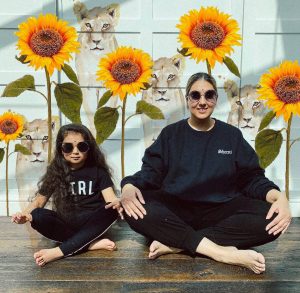 Monika Singh Gangotra is the author of Sunflower Sisters, a powerful picture book which tackles colourism in the South Asian community. Here she talks about her own experiences and why it's important for children to have access to books about difficult topics.
"Colourism is an issue that has followed me throughout my whole life and continues to do so to ALL South Asians in some way. With a deep-rooted history related to colonialism and caste, colourism has become incredibly engrained in the way South Asians view beauty and success. South Asian pop culture is saturated in colourism and our exposure and ideology is incredibly high. As I began to work in the beauty industry, what I was taught to believe about what is beautiful became incongruent with what I saw and felt for myself. And I wanted to create change. I feel social change is incredibly powerful through children and it is our responsibility as adults to help steer them in the direction of love.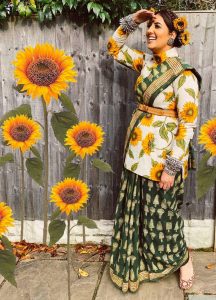 I remember conversations regarding the colour of my skin starting from the age of 6 when I was discouraged from playing outside and taken out of swimming lessons for the fear of getting a tan if I stayed in the sun for too long. Colourism has followed me throughout my whole life and these comments made by loved ones and strangers alike were not malicious. The comments and guidance were always well meaning and not intended to hurt us. They were done so because they thought they were protecting us and helping us live a life full of opportunity – ones that we would simply not be offered if our skin was darker. I believe they did not know any better and these words have become deeply ingrained in the way we speak when we describe another person in our community. That is why Sunflower Sisters is not aimed at demonising or shaming them but rather aims to lovingly redirect those in our community who make these comments and hold such standards of beauty; to show them that the colour of our skin does not in any way determine one's attractiveness, success or happiness in life. These comments can instil irrational shame and fear and can be harmful. And when you are continually exposed to this at such a young age, you may not know any better, and if you do it requires an immeasurable amount of strength to fight back against this when it is such a normal part of your everyday life.
A large part of who you become is shaped by colourism from the way we view ourselves and the way we view beauty in others. I have heard many stories over the years about people from the South Asian community regarding colourism and the way in which we are all exposed to this in varying degrees as individuals. Sunflower Sisters sheds light on this issue and how we can lovingly help change mindsets about beauty within our community and empower our children to carry this through to future generations. It starts with our children and it comes from us as grownups to recognise these harmful conversations and to try and reshape the way we speak. We are all beautiful, and the colour of our skin does not change that one bit.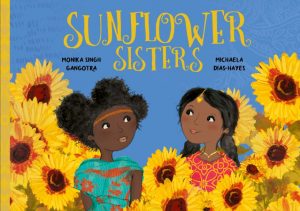 To have a book that shows characters and life that are so relatable to my lived experience and that of my children has truly shown me how important the right representation is. I have rarely found books with South Asian characters that deal with our real-life issues, such as colourism, head on but also depict the way we live our lives – our clothes, our homes, etc. Having representation and education about colourism is a firm focus on the book as well as nurturing honest and loving relationships, the importance of loving yourself and the power in loving one another.
I am incredibly overwhelmed with joy as to how the book has been received. It is wonderful to hear from readers about how much conversation it has opened for those who have experienced colourism and how "seen" they feel with the authentic conversations and characters depicted. Further, the brilliant response from those readers who may not have heard of colourism and recognising that they too have a role in helping change such mindsets. That just because they haven't experienced colourism doesn't mean they shouldn't learn about it and educate others about it too. The recognition that we are all in this together and we can all work together to educate and support one another, even though it may not be an issue that affects them directly, has been a wonderfully uplifting response and readers have especially commented positively on the information page at the back of the book, which is included to help educate and promote positive change. The response to how Sunflower Sisters also focuses on self-love, the importance of loving others, and following your dreams whilst also tackling such heavy issues has been very well received, as I had hoped. I believe positive change comes from a place of love, and positive mind-sets and representation and education are two major pillars of such change. As I say at the very end of my book, "Loving one another for who we are is a great way to change the world".
Monika Singh Gangotra
Monika Singh Gangotra is the author of Sunflower Sisters, illustrated by Michaela Dias Hayes and published by Owlet Press (July 2021), £7.99 paperback.