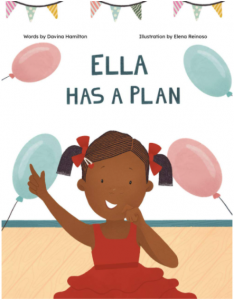 It's the day of the big family party and everyone at Ella's house is busy getting ready. Kind-hearted Ella can't wait for her relatives to arrive but she's also a little bit worried. Two of her cousins, Taye and Jade, have a habit of arguing and bickering and she's concerned that this might ruin the party for everyone else.
Mum tells her to go and chat to Great Grandad Frank who apparently has a great story about how he once tricked two of his children into playing nicely together. Ella speeds off to find him, but sure enough, a fight breaks out before he gets the chance to share his wisdom.
As Ella steps between Taye and Jade she realises that she needs a plan. How can she get the two cousins to understand that they are more alike than they realise, and that arguments are not the answer?