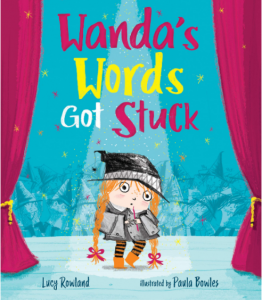 Hello Lucy and Paula! Thank you so much for chatting to me about your new book 'Wanda's Words Got Stuck'.
Could you give us a quick overview of what the book is about?
Lucy Rowland: Wanda the Witch is so shy she can't talk and no matter how hard she tries, the words just won't come out.  But when another nervous little witch called Flo joins her class, Wanda realises that perhaps talking isn't the only way to make friends.  Then disaster strikes at the school magic contest…will Wanda have the courage to shout out the magic words and save Flo from the fire-breathing dragon?