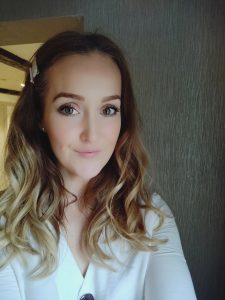 Tell us a little bit about yourself and your family
Hi, I am Rachel! I am the owner of Ivy White, a luxury stationery and design studio. I am a graphic designer specialising on branding for small businesses and creating beautiful wedding stationery. I absolutely love my job! Having a home business is also great as it allows me to be with my little ones more.
I live in Windsor with my husband and our two children, Eva who is 4 and a half (the half is very important!) and Leo who is 2 and a half.
What are your children's favourite books?
Eva loves so many books its hard to choose. She adores fairy tale stories, any princess falling in love with a prince and living happily ever after is right up Eva's street. One book she does always go back to that isn't a Disney tale is Room On The Broom by Julia Donaldson and Axel Scheffler. It's a funny, rhyming story of quick wits and friendship. It starts with the witch and her cat flying happily around on their broomstick until strong winds hit, leading them to make new friends along the way and a dragon!