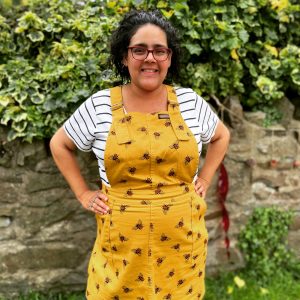 Tell us a little bit about yourself and your family
I'm Sharan, I'm 41.  I live in South Wales with my husband (Tommy) and our two daughters, Iona (5) and Ada (2).  I grew up in Bedfordshire, but moved to South Wales for University and have pretty much been here ever since.
During the day I work in Public Protection, when I'm not trying to home school.  When the house is quiet I am the Founder and Chief Baker at The Happiest Brownie, a postal brownie company.  Tommy helps me out a lot, I couldn't do this without him. He makes sure that he keeps the kids distracted for long enough periods of time, so I don't have to bake with a small child hanging off my legs, or shouting "Brownies" at me and standing there with their mouth open until food is given.  He is also chief printer.
What are your daughters' favourite books?
Ada's favourite book without a doubt is "Shark in the Park" by Nick Sharratt. She loves the actions and waiting for her sister or me to shout "There's a shark in the park!" I think the most times I've had to read it in a row is 7!
Iona's favourite book changes. She likes different books depending on her mood and what she has been playing that day, which I think as a 5-year-old, is totally acceptable.  She likes informative books, and is really keen on the Usbourne See Inside series.  However, the story that she brings to me most is "Tabby McTat" by Julia Donaldson.  I thought it was the catchy songs that drew her in, but no, it's the fact that the Busker falls over and has to go to hospital.  Iona wants to be a doctor and loves a good injury.
Which book do you most like reading to them?
I like reading to the girls. I like how they curl up into me and can't get close enough.  After Iona was born, I really struggled to talk to her. It wasn't a skill that came naturally and even in the house alone with her, I felt self-conscious talking or singing to her.  Books helped me out of that, I had something to focus on, I knew it was important that she heard my voice and reading books out loud helped me overcome that barrier.  It was quite early on that I realised that I would read a line from a book, and then correct it in terms of facts. Poor kid probably just would have liked to hear a fairy-tale. Not on my watch kiddo…
If I had to choose one book, it would be The Girls by Lauren Ace.  I love how Iona asks questions about the girls and I just love the general ethos of the book. I'm certain that I ordered it after reading a review on here.  I love that the book celebrates differences in the girls and that it is ok to be different to your friend, but that you are still equally important.  I love that it shows how good friendships balance each other out.  I met my oldest friend at the age of 4 and although we now live very different lives, we grew up together.  I hold a very special place in my heart for her, and have celebrated every success of hers and empathised when she has stumbled.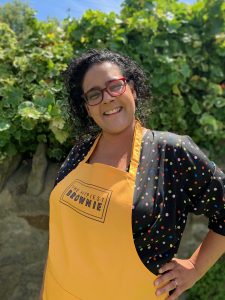 What was your favourite book when you were a child?
I remember being completely absorbed by Enid Blyton and the Famous Five, the adventures that they went on, and the fun they had, and let's be honest their packed lunches always sounded pretty awesome too.  I remember the feeling of sadness when I had finished reading them, and started reading other Enid Blyton books. They were good, but just not the Famous Five.
What do you look for when shopping for a new book for your girls?
I look for the message in the book. As a child I remember sitting in the library and just inhaling books and pretty much having free rein.  Books that were classics, I now question with regards to their messages, so I often struggle with remembering the joy they brought me and not liking the language used or stereotypes.  I suppose I look for strong female leads and feminist books. I am a mummy of girls and I have fought gender stereotypes for as long as I can remember.  I'm also Asian, and the mummy of dual heritage children. I want my children to have the information and knowledge to know right from wrong, but also to have the confidence to challenge discrepancies.
Do you have a favourite children's bookshop? 
I don't, but usually, when not in lockdown, we go to Amser Stori (Welsh Story Time) at the local library every week.  I'm not a Welsh speaker, I grew up in Bedfordshire, but I make a conscious effort to learn what I can.  Amser Stori is a lovely little group, where a Welsh story is read, followed by Welsh songs and then some craft time.  Both my girls love this, although Iona doesn't get to go now as she is at school when it is on.
About The Happiest Brownie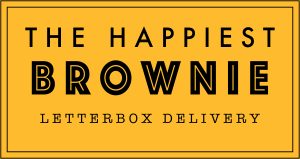 The Happiest Brownie is a postal brownie company, that provide brownies and blondies throughout the UK.  Brownies are packed into boxes, that will fit through a standard letterbox, so the recipient does not have to be in.  We offer a wide range of flavours, and like to listen to our customers with regards to flavour suggestions.  We also provide a range of Vegan brownies, which have been quite fun in designing and refining.
Alongside standard brownies, we offer treat boxes, which are great for children, because let's face it, as a child we all loved getting post.  We are launching Celebration Brownie Slabs this week, which are great for a special occasion and we have quite a few exciting ideas to launch over the next few months.  We are still relatively new kids on the scene, so trying to balance lots of ideas and capacity (and parenting and paid employment).
Most of our packaging is recyclable, and we are working on ways to improve this. The mint for our mint brownies is grown in our garden.  Sadly living in a city in South Wales, we do not have the space for an Orange Tree, but maybe in the future. . .
We work with other small businesses for our resources, such as our aprons, t-shirts and stickers. We have a way to go, but stick by the ethos of "know better, do better".
For more information please see:
Instagram: @thehappiestbrownie
Facebook: @TheHappiestBrownie
Email: [email protected]