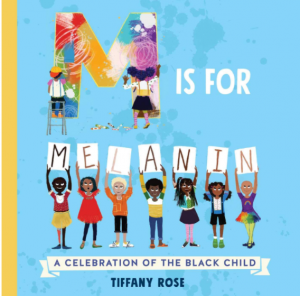 This gorgeous alphabet book is a celebration of black children everywhere.
Each page features an affirmation, beautifully illustrated with happy children who are making their mark on their world. From A for Afro, B for Black, and C for Creative right through to X for Malcolm, Y for You and Z for the Zillion people trying to tell you to be someone else – this book encourages kids to be the best version of themselves.
Every child featured is unique and each has their own special style. We see black skin in a wide variety of hues (including a child with vitiligo and another with albinism) and so much joyful freedom of expression –  I really can't recommend this book highly enough!