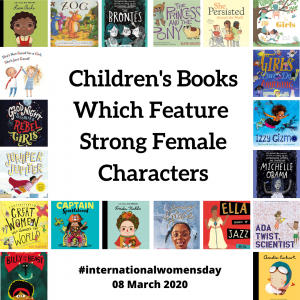 March 8th 2020 is International Women's Day so I have collated a list of our favourite books which feature strong female characters. Take a look and let us know in the comments if there are any others which you think should be included!
Fiction Books
Ada Twist, Scientist by Andrea Beaty & David Roberts – Little Ada's endless need to question everything means that she is the perfect mini scientist. She devises experiments and builds hypotheses, trying to work out how the world around her works. Read the review.
Amazing Grace by Mary Hoffman & Caroline Binch – An uplifting story is about a little girl called Grace who loves stories and has a big imagination. Can she find the confidence to follow her dreams? Read the review.