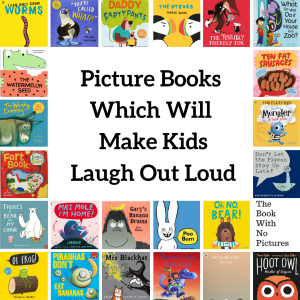 Since the UK lockdown was announced I have had lots of messages from parents who are looking for new books to entertain their little ones. To lighten the mood, I have put together a selection of all our funny favourites. Let us know if there are any you would add to our list!
The Book With No Pictures by BJ Novak – Without giving too much away, the basic premise is that the person reading the book has to read every single word out loud, whether they want to or not. Read the review.
Daddy Fartypants by Emer Stamp & Matt Hunt – Daddy Fartypants has a problem. He farts ALL THE TIME! And what's worse is that he never owns up.  Every time he does a bottom burp he blames someone else, whether that's a tiny baby, a snail or a bear on the telly. Read the review.