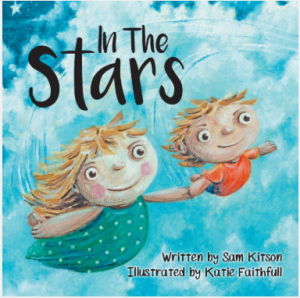 This is a book about baby loss so if this topic is a trigger for you then please do not read any further———————————————-
When someone dies, children will naturally have a lot of questions and reading books together is a great way of helping them understand. I've come across quite a few whilst writing my blog and it seems that most focus on the death of an older relative. But what happens when the lost loved one was just a child themselves?
This beautiful book, published by SANDS – the Stillbirth and Neonatal Death Charity, is designed to help small children work through their grief. Written to help author Sam Kitson's own children understand the death of their sibling, the book follows a conversation between Minnie and Moss as they contemplate where in the universe their sister might be.