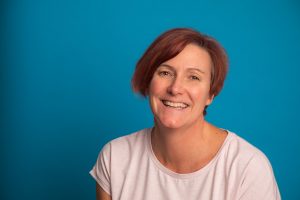 Tell us a little bit about yourself and your family
Hello!  I'm Tricia, – photographer, wife and mum to Mia (12), Isla (9) and Tristan (7).  I grew up in Canada and moved to London more than 22 years ago.  Over those years, I've had a few different jobs but nothing that really satisfied me.  After the arrival of my third child, I decided it was time to follow my passion and turn my hobby into my career and launched Portrayed Photography.  With three children under five years of age, the early days were a struggle and my time was very limited.  Now that all three children are in school, I've been able to grow my business and expand from family photography to include personal branding and headshots for small business owners and freelancers.  I photograph on location across London and the South East whether that be my client's office, home or local park and in my South East London studio.
What are your children's favourite books?
Even though my children are capable of reading on their own, we often still read together,  sometimes they even like to read their pre-school favourites.  One such book for my youngest is The Jolly Postman or Other People's Letters by Janet & Allan Ahlberg.  He loves the reference to all the well-known fairy-tales and loves to open all the envelopes and read the letters and cards.
Which book do you most like reading to them?
Reading has always been a key feature in our house.  We read to all the kids from an early age whether that be for entertainment, quiet time or part of the bedtime routine.  Favourites that still resonate include Each Peach Pear Plum by Janet & Allan Ahlberg, all of the Hairy Maclary and Slinky Malinki books by Lynley Dodd and all of Julia Donaldson's books.  These books all have lively illustrations and melodic stories that captivated the children and stuck in your head (in a good way!), providing a perfect distraction if you could recite Hairy Maclary from Donaldsons Dairy to a screaming child on a busy London train.
What was your favourite book when you were a child?
Growing up in Canada means that most of the books I enjoyed as a child may be unfamiliar here in the UK.  When I was reading independently, The Nancy Drew mystery series were my favourites before advancing on to Judy Blume books in my pre-teen years.  I also loved the Anne of Green Gables books by Lucy Maud Montgomery.  Anne is an astute and imaginative red-headed orphan who is adopted by chance, by two middle-aged siblings who requested a boy, to work on their farm, Green Gables, in Prince Edward Island.  The books are about Anne's adventures in country life, friendships, determination and achievement.  While it was written over 100 years ago, with its messages of gender equality, ambition, friendship and acceptance, it's a book that can appeal to the 21st century reader.  My 12 year old is just sinking her teeth into it.  I might have to have another read when she's finished!
Who is you favourite illustrator?
My favourite illustrator of children's books would have to be Axel Scheffler.  I love the bold colours and imaginative and warm characters that complement the stories so well.
Do you have a favourite children's bookshop? 
Yes!  Definitely Tales on Moon Lane in Herne Hill.  The staff are so friendly and knowledge, they have a great collection of books and gifts and it's a warm and inviting environment that everyone loves to visit.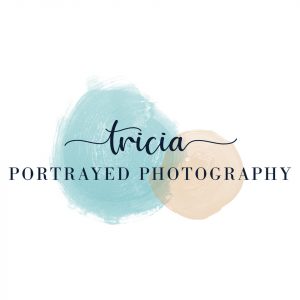 About Portrayed Photography
Portrayed Photography specialises in photographing families, newborns and for small businesses and entrepreneurs in my South London studio (SE21), at client's home or office or outdoors in parks, woodlands or places of interest around London and the South East.
I am passionate about providing beautiful, professional images that preserve a moment in time and will be cherished for years to come.  Family photoshoots are relaxed and enjoyable, enabling me to capture the action as it happens and natural personalities.
For my business clients, I help them connect with their audience, attract ideal clients, save time and grow their business by providing a portfolio of professional, on brand images to use across all marketing channels to tell the story of their brand and portray their vision and values.
For more information please see:
www.portrayedphotography.co.uk
Instagram: @portrayedheadshots for business & @portrayedphoto for family & newborn
Facebook: @portrayedphoto
LinkedIn: https://www.linkedin.com/in/portrayed-photography-tricia-keracher-summerfield/