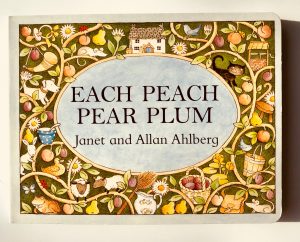 We were recommended this one by a friend so I bought it yesterday and Ivy is already hooked.
The cute little rhyme brings together well known nursery rhyme characters and encourages you to play I-Spy as they are hidden within the beautiful illustrations. Ivy's favourite character is Baby Bunting and she excitedly shouts 'BABY!' when she spots him.
Highly recommended and I'm surprised we hadn't come across this one before!
Buy it now: http://amzn.to/2z6nkmN