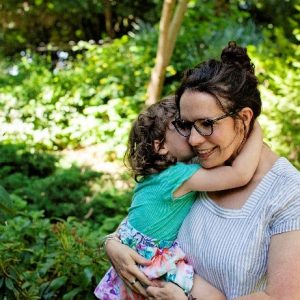 Tell us a little bit about yourself and your family
Hi, I am Jennifer Warwick, I am a paediatric speech and language therapist and mama to two girls aged nearly 3 and nearly 5. I live with my girls and husband Alex in South East London. We love exploring the libraries and great selection of local independent book shops in our area. Books are something that I have always loved to buy so we are lucky to have a huge selection at home.
What are your daughters' favourite books?
A longstanding favourite of my elder daughter's is 'Creaturepedia' by Adrienne Barman. She was given it nearly a year ago and she returns to it at least a few times a week. It's a pretty big book for a 4-year-old which I think she likes as it makes her feel grown up carrying it around!  The book groups the animal kingdom into different headings with beautiful illustrations and unusual facts which my daughter loves to share with people, I mean who knew that an elephant seal could held their breath for 100 minutes!
My younger daughter loves the Moomin books especially the lift and find and touch and feel books. I think she likes the character and how they look but also the content of the books as they offer lots of different opportunities to chat, she loves to pretend to read them like a teacher and holds the book whilst quizzing me as to my favourite bits.
Which book do you most like reading to them?
I love reading 'Happy' by Emma Dodd to my girls, it's a beautifully illustrated story about a mummy and baby owl and it is lovely to snuggle up and read at the end of the day. I also really like books with rhyme running through them as it's a great way to expose children to phonological awareness which supports early literacy development.
Who is your favourite children's author?
My favourite children's author and illustrator is Jon Klassen. I think his books are hilarious for both adults and children. I often use them in my work with children when I am trying to encourage them to think about how other people are thinking and feeling about a particular situation. We recently watched a puppet show online of 'I want my hat back' which had my girls roaring with laughter.
Who is your favourite illustrator?
Quentin Blake's illustrations are so iconic and manage to convey real feeling. I loved them as a child especially in the Roald Dahl books which he really made come to life. Even now when I see an illustration by him it takes me back to my childhood.
What do you look for when shopping for a new book for your girls?
As a child I always got to choose books when we were on holiday or as a reward when I had done well; I try to do the same with my girls as I think it's lovely to link books to wider experiences in life. I will write a little message in it so they can look back on the experience. My eldest daughter loves looking at 'Miffy the artist' and reading the message I wrote in it, we bought it together when I first took her to the Dulwich Picture Gallery when she was about 7 months old. If we are shopping for a new book, I like to make sure that we have lots of time so they can really think about what to choose rather than just grabbing something. Beautifully illustrated hard backed books are always lovely to keep.
Do you have a favourite children's bookshop? 
I absolutely love Rye Books in East Dulwich, South East London. They always have a beautiful selection of children's books that they change frequently. They also sell coffee and have a large friendly dog as well as running activities and workshops for kids.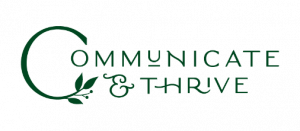 About Jennifer Warwick
In my working life I am a paediatric speech and language therapist working with children young people and their families. I am passionate about supporting young people to meet their potential and am an author of a book for educators and parents and joint author of an assessment that considers early communication skills.   In addition to my clinical work at London Communication Clinic I have also recently founded Communicate & Thrive which is launching soon and provides training workshops and online courses on supporting the development of speech language and communication in all children.