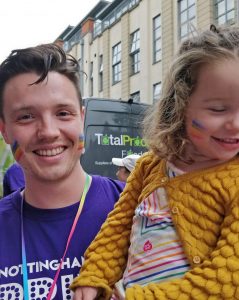 Tell us a little bit about yourself and your family
Hello my name is Sam, I'm founder of Balance the Load, parent of a 3-year-old firecracker called Sally and a 10-month-old meatball called Frank. We live in Nottingham but are originally from the south where houses cost too much for us. My partner and I are attempting to split childcare right down the middle – especially now we are on lockdown – which is making for some interesting conversations and challenges but also means we're getting a lot of quality time with the kids and plenty of time for reading together.
What are your children's favourite books?
My daughter Sally absolutely loves Julián Is a Mermaid by Jessica Love. Julián's daydreams of being a mermaid are made reality when he smears on his grandmother's lipstick and tears down her curtain to use as a tail. The beautiful watercolour illustrations and fantastic character designs captivate Sally each time we read it together. It also helps that she's as fanatical about mermaids as Julián is.
Which book do you most like reading to them?
I seek any opportunity I can get to do a silly voice and I Want My Hat Back by Jon Klassen provides so many opportunities. If you're looking for a book with a message this probably isn't it (unless you'd count "don't mess with bears"?) but I think it's just as important to have an outrageously fun time when reading both to foster a love of books in your child but also because – being totally honest here – reading the same books over and over again can get pretty dull. I like the cheeky, off-the-wall sense of humour in I Want My Hat Back and it really lends itself well to goofing off.
What would you like to see more of in kids' books today?
Even more diverse characters. This is something I never had when I was growing up and though there is a push for inclusion, I don't think we've come far enough yet.
That said, there are some fantastic authors and illustrators out there now giving voices to people who have been historically underrepresented: Ten Little Fingers and Ten Little Toes by Mem Fox is a great example, as are The Girl With Two Dads by Mel Elliot and Are You a Boy Or Are You a Girl? by Sarah Savage.
Do you have a favourite children's bookshop? 
Not necessarily a book shop but I love a dive in a good old charity shop for children's books. You never know what treasures you'll turn up and always at a fraction of the price. Oxfam bookshops are a dead cert but I've always found the best bargains rooting around in more general-purpose thrift shops. Room on the Broom in a Sue Ryder for 50p – yes please.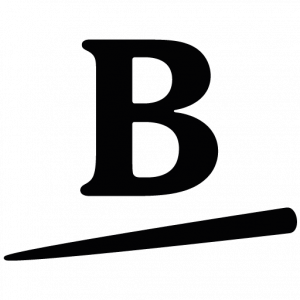 About Balance the Load
Balance the Load (balancetheload.co) is a collaborative project that will unearth the often overlooked value of invisible work and explore ways to fairly distribute mental loads in interpersonal relationships.
We aim to deliver our vision without the influence of private investors – if you like what we're doing, please show your support by buying us a coffee: https://ko-fi.com/balancetheload