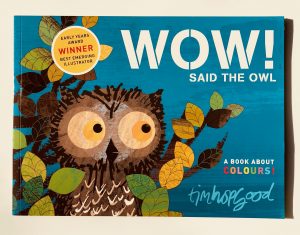 A very old friend of mine kindly gave us this book at the weekend and Ivy was instantly really taken with it.
It tells the story of a curious owl who decides to have a little night time and then stay up to see what life is like in the daytime. What he discovers is a whole world of bright colours which make him say 'WOW' (which incidentally is now Ivy's favourite word!).
The illustrations are vivid and gorgeous and the story holds her attention right through to the end. Recommended!
Buy it now: http://amzn.to/2jeIN9y