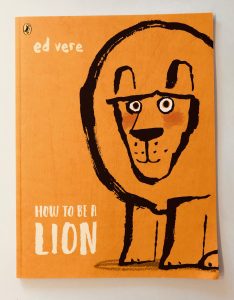 Everyone knows what lions are like. They're big and fierce and they love to chomp on any animals which come their way. Right? Well what if that that's not the case? What if that's just a stereotype and all lions are individuals, just like people?
Meet Leonard. Leonard is a lion and he's not fierce at all (except when he's protecting his friends). He likes poetry, thinking important thoughts and having long intelligent conversations with his pal, Marianne the duck.
When Leonard and Marianne chance upon a pack of other lions they are mocked and ridiculed. These lions thinks that Leonard is no lion at all. Real lions would have eaten the duck and they certainly wouldn't sit around watching shooting stars and talking about the universe.