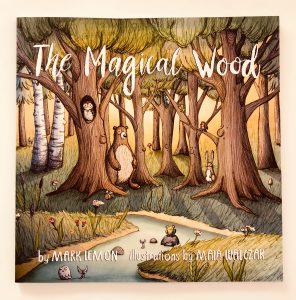 I'm breaking my own rules with this book as I confess it isn't one which I have read with Ivy. It's a tiny bit old for her just yet (the recommended age range is 3-8) but it's an important book covering a difficult topic so I am sharing it in the hope it may be helpful to you, our followers.
The Magical Wood was written to help small children deal with the emotions they may feel around bereavement, particularly the death of a close family member.
The wood is a beautiful place which is home to a family of trees. It's a happy place visited by lots of little animals who love to play and splash in the river. One night there is a terrible storm and when the tree family wake up they discover that the Strongest Tree (one of the oldest trees in the wood) has fallen in the night and is no longer alive. The trees know that their lives have now changed forever and many tears are shed. How can they continue without the Strongest Tree?