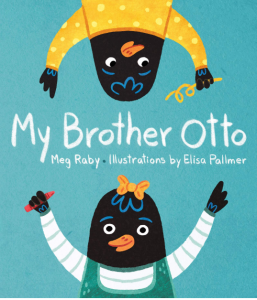 Piper Crow is a little bird with a very special brother called Otto. Otto is on the autism spectrum which means that he sees the world a little differently, and sometimes other people don't understand him.
This beautifully illustrated story follows a day in the life of the two siblings as they face new challenges together.
We learn that Otto loves the colour yellow. In fact, he loves yellow so much that he needs everything to be yellow – from his clothes and his toys right through to his drinks and his food. When things aren't yellow, Otto is very unhappy. Otto likes to spin in circles, go extra high on the swings and hold his hands over his ears when things get too loud. Piper also tells us that Otto is non-verbal, so he uses a tablet to communicate.