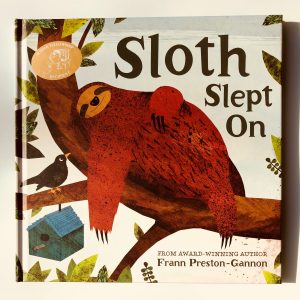 Today we visited the zoo with Ivy for the first time and she loved seeing all of the animals. In the gift shop I let her pick a book for her collection and she chose this lovely one about a sloth.
Three little children are playing in their garden when they discover a strange animal sleeping in the tree. What on earth is it and where did it come from?
They try asking grown ups but they're too busy. They look in their books but they can't find any animals that look like him. They use their imaginations and wonder if he came from space or if he's a hairy pirate or a brave knight.
Will they ever find out what he is and where he comes from? And if they do, how will they get him home?
The illustrations are gorgeous and the book features lots of interesting facts about sloths for your little ones to learn!
Buy it now: http://amzn.to/2EQdJ9h