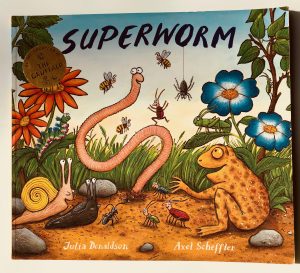 Superworm is everyone's favourite worm.
Super long and super strong he saves lives and entertains his friends every day until evil Wizard Lizard kidnaps him and sets him to work tunnelling for treasure. When his friends find out what has happened they hatch a cunning plan to save the day.
I have to admit this book is a tiny bit annoying but Ivy loves the illustrations and always cheers at the end!
Buy it now: http://amzn.to/2gO0RTU