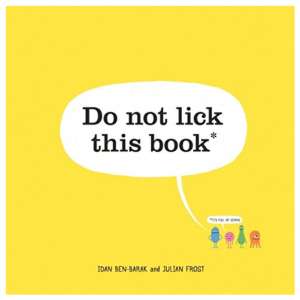 If you're looking for a simple but effective way of teaching your child about germs then I highly recommend this book! It uses a mixture of cute characters and photographs taken under a microscope to show how germs spread and where they live.
On the first page we meet Min the microbe, a little blue creature with an enormous grin (who is actually an e-coli).
The reader is encouraged to take Min on an adventure by touching the page to pick him up. You are then asked to transport him to a variety of places, including your teeth, your top and your belly button! In each instance we see photos taken under a microsocope of the surface Min is standing on, as well as the other microbes he meets along the way (Hello Rae the streptococcus, Dennis the fungus and Jake the corynebacterium!).
Ivy loves this book and it's really helped her understand why she needs to wash her hands and brush her teeth.
Buy it now: https://amzn.to/2T5Uspn