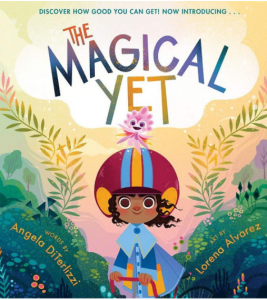 Helping kids develop a growth mindset is both tricky and vitally important. They need to learn the power of persistance but their big emotions mean that they are easily frustrated when they don't get something right the first time.
Recently i've received lots of requests from parents for books which tackle this topic, probably because we've all been doing a bit more homeschooling than we expected in 2020! The one which I recommend most frequently is this one – The Magical Yet.
Written in beautifully tight rhyme, the story is about a little girl who is learning to ride her shiny new bike. When she struggles to pedal and steer the bike ends up on the ground and she refuses to try again.