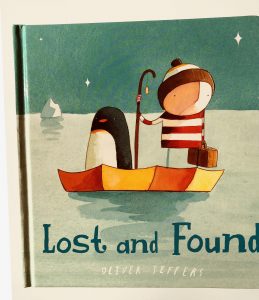 There's something about this book by Oliver Jeffers that is really calming. The combination of the beautiful illustrations and the minimalist text really works well.
A little boy finds a penguin and, worried that he looks a bit sad, he tries to help him find his way home. They journey together for thousands of miles but when they get there they learn a powerful lesson.
Home isn't always where you're from – home is where your heart lives.
This is a truly mesmerising little book about the power of friendship.
Buy it now: http://amzn.to/2yD5z0N