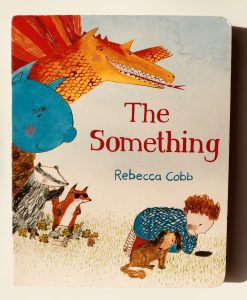 Anyone who has been following us for a while will know that Ivy and I are big fans of Rebecca Cobb and this beautiful book is no exception.
A little boy finds a hole underneath the cherry tree in his garden and begins to wonder what could be down there. He shows the hole to his parents, his sister, his friends and his grandparents and ask them what they think.
Could there be a family of frogs down there? Or bunnies? Or even a troll or a dragon? Only time will tell!
This is a delightful little book about the power of a child's imagination and the illustrations are gorgeous. We particularly like the little blue troll.
Buy it now: http://amzn.to/2i30Zmn