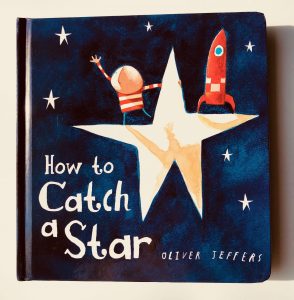 Our love affair with Oliver Jeffers continues with 'How to Catch a Star'.
This story is about a little boy who loves stars. He loves them so much that he wants to find one so that it can be his friend – so he decides to catch a star of his very own! He waits all day but doesn't see any stars. Then night arrives and a star appears, but it's too high for him to reach.
He uses lots of inventive ways to try and catch the star – but will he succeed?
Buy it now: http://amzn.to/2s1pKUb