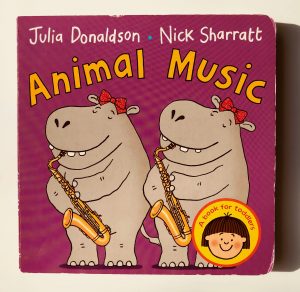 Ivy is partial to a boogie so we are big fans of this musical number by Julia Donaldson and Nick Sharratt.
The raucous rhyme runs through a whole orchestra of animals, each playing a different musical instrument. It's really fun to read and has also been a great way for Ivy to learn the names of animals that don't often show up in kids books.
She particularly likes the crooning crayfish and the bison who plays the cello!