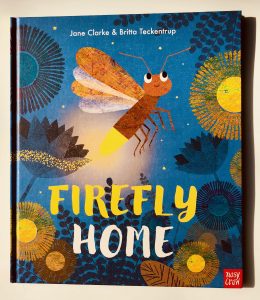 Florence the Firefly is lost and trying to find her way home. Every time she sees a light she flies towards it in the hope it is her family but finds herself on a wild goose chase following trains and lighthouses and even the moon!
This lovely story invites you, the reader, to help Florence find her way by flapping your hands to help her fly faster and pointing to the right places in the pictures.
Can you help her get home?
Ivy loves this one but hasn't quite mastered the word firefly. When she wants me to read this one she asks for the FlyFly book!
Buy it now: http://amzn.to/2o8AziO