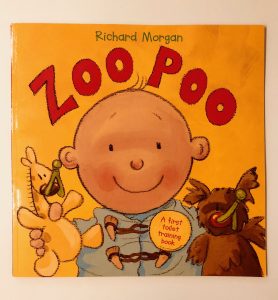 We're not quite ready to start toilet training yet but I've recently bought a selection of books which address the topic to ease Ivy in to the idea.
This is the first one that we're reading together and it's a fantastic (and frankly hilarious!) way of introducing poo in to conversation in a fun way.
Zoo Poo takes you on a little journey around the zoo and shows you how each animal poos. Kangaroos do it while they hop, birds poo from the sky and elephants do poos that are bigger than you!
The illustrations are really fun and we always giggle our way through the book as Ivy find the poo on the page and yells 'poo poo'!
The book then shows how humans poo on the loo and even includes some useful tips for parents.
Buy it now: https://amzn.to/2pWcITs