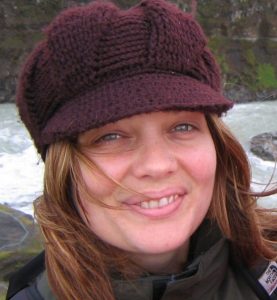 Tell us a little bit about yourself and your family
My name is Shannon Reed and I'm a mum to two boys (7 and 11) and wife to one husband. We have lived in East Dulwich in South London for around 15 years but I'm originally from New Zealand. I used to be an innovation consultant, helping organisations generate breakthrough ideas and turn them into reality. Now I run Mockingbird Makes for bespoke knitted, crocheted and embroidered handcrafts – and here I am still facilitating peoples creativity!
What are your sons' favourite books?
One of my children's favourite books was the Usborne Little Children's Music book by Fiona Watt. It's a sound book and despite the fact it's been broken for 3 years from so much use, I can still hear the music in my head. It would be played over and over again for hours – best babysitter ever!
Which book do you most like reading to them and why?
My favourite books to read to my children are the Buddha at Bedtime series by Dharmachari Nagaraja and Nightlights by Anne Civardi and Joyce Dunbar. These gentle stories engender a sense of calm and in this busy world are a haven of peace and compassion.
What do you look for when shopping for a new book for your sons?
I'm always on the lookout for books that have great role models and support gender equality like "She's Not Good For A Girl, She's Just Good" by Suzanne Hemming.
I also look for books that show my children things I may not be able to share with them so well – for example I can be a bit too safe sometimes so I like them to be able to read adventure stories or books like "Dangerous Book for Boys" ("and Girls" it should be called!)  by Conn and Hal Iggulden.
What was your favourite book when you were a child?
One of my favourite stories as a child was Pippi Longstocking. She was so courageous and independent – just as I dreamed to be!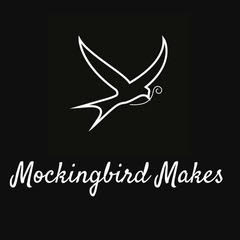 About Mockingbird Makes
Mockingbird Makes are unique in that we offer a bespoke service, co-creating alongside our clients (partners, really).
We strongly believe that in society we outsource our creativity too easily, letting ourselves be led by fashion and trends and giving away parts of our identity and individuality, which can slowly, but surely erode our happiness.  It is our mission to give back that power to everyone we work with thus helping to enrich the lives of the people we meet and inevitably becoming more enriched ourselves – it's a selfish endeavour really!
We do this by creating gorgeous handcrafts to your exact design or teaching you to do this yourself. Whether it be your winter hat or heirloom blanket, pom-pom flowers or favourite cactus, you imagine, Mockingbird Makes, you enjoy!  You can find our creations on Etsy and we are also stocked at Pearspring in East Dulwich, London.
Follow us on Instagram, Twitter and Facebook to see our designs.
Shop at our Etsy store: www.etsy.com/uk/shop/MockingbirdMakesCo