Hi Kirsty! Tell us a little bit about yourself and your family
I'm Kirsty, mum, founder of Roly Poly Pillow and part time teacher. Myself, my fiancé, daughter and golden retriever live in beautiful West Sussex. We regularly take advantage of the woodland walks on offer as our 3-year-old is obsessed with squirrel spotting. I started my business, Roly Poly Pillow, when my daughter was 18 months. I worried about using a loose pillow in her cot-bed, so I designed a sheet with an inbuilt pillowcase for over 1 year olds. It takes away the danger of loose pillows and helps parents and toddlers get a great night's sleep.
What is your daughter's favourite book?
My daughter loves Monkey Puzzle by Julia Donaldson and Axel Scheffler. It's about a monkey looking for its mum. A butterfly tries to help but keeps taking the monkey to the wrong animal (they get back the monkey mum eventually though, phew). It's a great book to start discussions about the way we describe something, it's noises, features and colours, and also encourages children to think about phrasing questions. The illustrations are also really lovely. 
Which book do you most like reading to them and why?
I really enjoy reading The Smartest Giant in Town by Julia Donaldson as we regularly make up a tune to the repeated lines 'my shirt is a sail…' Also, the Meg and Mog books by Helen Nicoll and Jan Pienkowski are firm favourites as they remind me of my own childhood and I defy anyone not to feel uplifted by the use of block colours and fun sounding onomatopoeias.
What do you look for when shopping for a new book for your daughter?
When buying a new book or visiting the library, I look for protagonists and narratives that will inspire my daughter. I love traditional tales but the roles presented in current books such as Rosie Revere Engineer or Little People Big Dreams are great ways to make sure our children aren't limited with their hopes and ambitions.
What would you like to see more of in kids' books today?
With early literacy still being a massive issue in the UK, I would love to see more children's books which help parents get involved. Perhaps a questions box for parents to prompt discussions or key word lists so parents can read new words with their children. If children are to become readers, parents need to help. If parents are to help, authors and publishers can enable parents to feel more confident by supporting them with prompts, questions and word lists.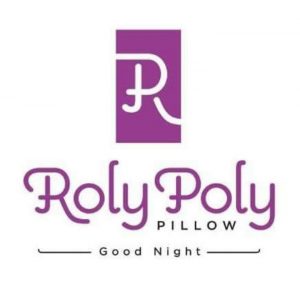 About Roly Poly Pillow
We were in no rush to introduce a pillow into our daughter's night time routine, but when she started showing signs of wanting to use one (resting on cuddly toys and trying to use our pillows) we wanted to make sure we chose the safest option. However, I felt incredibly uneasy about a loose pillow in her cot-bed and I soon realised that there was not a solution to this problem on the market for her age range.
This transition period seemed to be a grey area so, after months of research and liaising with safety experts, the first Roly Poly Pillow® sheet was manufactured right here in the UK. What makes our Roly Poly Pillow® sheet innovative is that we have specifically designed the pillowcase slip at the back of the sheet, so your child cannot access it. No loose pillow or fabric. Magic!
Visit our site www.rolypolypillow.com and follow us on Facebook and Instagram