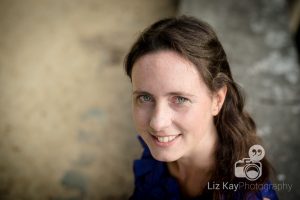 Tell us a little bit about yourself and your family
Hi, I'm Maria, owner and maker at Maria Made It.  I make silver handprint and fingerprint jewellery and keepsakes. Everything is made to order, by hand, by me.
I have 3 children: a boy and two girls aged 8, 6 and 3 and we love reading, we also have a lot of books!  We are currently living in Belgium, but we are from South East London. We will be heading back there next year.
Which book is your 3-year-old's favourite?
My youngest daughter loves snuggling up to read and is at the stage of wanting the same book read to her about 1000 times, so I am rotating the books.  At the moment she is loving "Oh No, George!" by Chris Haughton which is about a dog who promises to be good whilst her owner is out.  My daughter likes to say "Oh No, George!" each time the dog gets up to some mischief.  The book ends with a question and she likes to think up what might happen next.
Which book do you most like reading to your children?
I really enjoy reading to my children and "The Paper Bag Princess" by Robert Munsch, is a great story.  It starts with a Princess who is going to marry a Prince.  Then an unfortunate thing happens, and the Princess has to think up a clever plan to get rid of the dragon and save the Prince.  At the end, she calls him a bum, which always makes my children laugh, and the Princess and the Prince don't get married.
This book gives us lots to talk about, showing my girls that they can be independent, do things their own way and they don't need a Prince to save them- they can do that themselves.  It also shows my boy that he needs to be respectful of girls and that the girls are just as good, if not better at getting rid of dragons.
Who is your favourite children's author?
I really love Roald Dahl because he writes for boys and girls, he has great female characters, like Matilda, and Sophie from the BFG which are both favourites for listening to in the car.  I also love the words he makes up and his imagination.
Who is your favourite illustrator?
I love Robyn Wilson Owen's illustrations and I am lucky enough to have some of her work at home.  She is certainly one to watch, her illustrations are magical.
What would you like to see more of in kids' books today?
I would like to see more books aimed at girls and boys, not just one or the other.  I would like more strong female characters, not ones that rely on a boy to rescue them.  I would like a character that shows boys that girls can be strong and clever and don't need rescuing.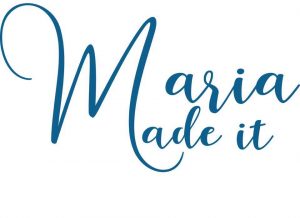 About Maria Made It
I make silver handprint and fingerprint jewellery and keepsakes. I also work with gemstones and gold to make your pieces extra special.  My work is not limited to fingerprints… recently I have been working with flowers, dog noses, paw prints and ultrasound scan images.