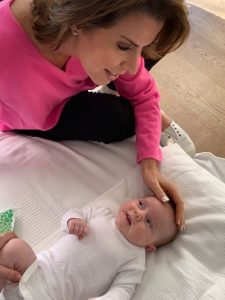 Tell us a little bit about yourself and your family
My name is Natasha Kaplinsky. For many years I have anchored news for the BBC, Sky and ITV. I am also a very active Ambassador for Save the Children. Through my travels with Save the Children I was inspired to work more with mothers and babies and so two years ago I co-founded a company called Mum & You.   We live on a farm in Sussex with our two children and our 47 pets!
What are your children's favourite books?
Our kids love reading so it's hard to name a particular author or a book. Now that they are 8 and 10, when they get into a particular author, I bulk buy all the books in that series – just to keep them reading. I have always said to the kids that they can beg all they like for random bits and pieces, but I will never say no if they ask for a new book.
Which book do you most like reading to them?
I have loved reading the kids all the books I used to enjoy like Danny the Champion of the World and Charlie and the Chocolate Factory.  It has given me a chance to fall in love with them all over again as bedtime becomes an adventure and a trip down my own memory lane.
What was your favourite book when you were a child?
Milly Molly Mandy. I just loved this book and have adored reading it all over again to our daughter Angelica.
Do you have a favourite children's bookshop? 
Waterstones in Lewes in Sussex is everything a bookshop should be. Even though it is part of a big chain, they have managed to make this store feel unique. Staff are extremely helpful and welcoming, tables and chairs are dotted around the shop – and browsers are welcome to scoop up a pile of books and set in for a long read.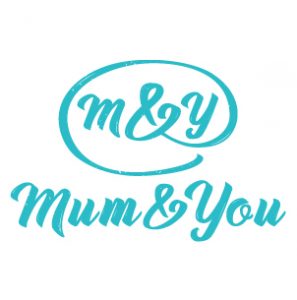 About Mum & You
In 2017 I co-founded Mum & You, a parenting company which puts bonding with your child through literacy at its heart. We developed the idea of using nappy changes as opportunities to increase a baby's access to literacy development. Our eco-nappies are designed with characters which inspire conversations around colours, emotions and shapes, and we were one of the first brands to develop biodegradable baby wipes too.
Helping mums in every way we can is so important to us, so we created a purpose that allows every order to help another mum. You can find out more about this on our blog.