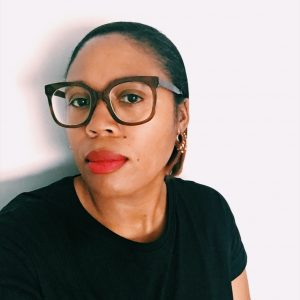 Tell us a little bit about yourself and your family
Hello I'm Davina, Wife, Mama, Entrepreneur, Creative Consultant and a Co-founder at beeniebudsandco.com. We have a 9 year daughter and 5 year old son. We live in London.
What is your son's favourite book?
As a family we all love reading, we have a selection of books in every room!. At the moment our 5 year is loving Mibo – The Safari Set by Button Books (We stock these books on our site) Great activity book, which allows him to explore through rhyme and pictures. Teaching him about Safari regions while having fun. The best feature is the pull out 2D figures which can be constructed into 3D. Bringing the story to life!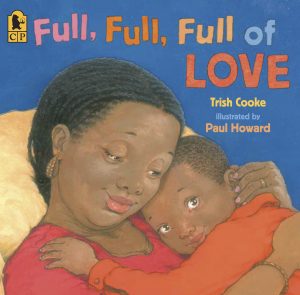 Which book do you most like reading to him?
I really like reading him  Full, Full, Full of Love by Trish Cooke, illustrated by Paul Howard. This tender story warms our heart. The unbreakable bond between little Jay Jay and his grandmother is so sweet and definitely full of love! This definitely reminds me of the love both our children have for my mother (their Nanna.)
Our daughter got this book as a gift when she was 4 years old, she loved hearing this story every night. Sometimes she will read this book to her brother at bedtime.
What was your favourite book when you were a child?
I have so many, however my all time favourite was Roald Dahl – Charlie and the Chocolate Factory. Roald Dahl is such a magical author, everything comes to life and you just want to keeping reading.
What do you look for when shopping for a new book for your children?
Always looking for books that have diversity, characters that are similar to our kids. Books that have educational facts and subject books that help us explain more in detail the topics that are happening today.
Do you have a favourite children's bookshop? 
beeniebuds & co new book section! The best part about selecting books for our customers, we have a small team of reviewers at home. : )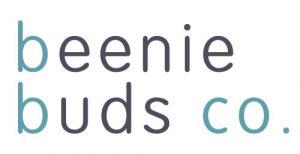 About beeniebuds&co
Founded in 2010, beeniebuds&co – online kids concept store is combined with motherhood and years of experience in the creative direction world. Bringing together a collection of ethical design led products for the whole family to love.
https://www.beeniebudsandco.com
https://www.facebook.com/beeniebudsandco
https://www.twitter.com/beeniebudsandco
https://www.instagram.com/beeniebudsandco/