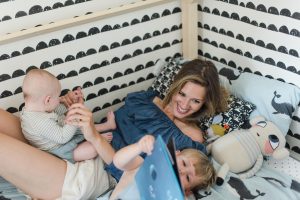 Tell us a little bit about yourself and your family
Hey readers, I'm Anna, Mum to Arlo (4), Rudi (1) and ToyDrop Mag, an ethical lifestyle blog for grown-ups trying to raise awesome humans. We live in North-East London with my husband, Thom, and two fur babies, Zissou & Django. Our family time is split between Epping Forest, the impossible number of pizza places in Walthamstow and somewhere on the road to the beach. My heart is normally in Cornwall.
What are your children's favourite books?
Arlo goes through phases but the longest standing one so far has been Michael Bond's tales of Paddington Bear. Paddington 2 was the first film he saw at the cinema shortly after his second birthday and he's just as enthralled by the stories almost two years' later. Like the films, the original book is essentially a story of a young refugee who is adopted by a family in London. The titular character is lovably clumsy, which Arlo finds hilarious, but also kind, polite and humble, which I think makes him a pretty great role-model too.
Which book do you most like reading to them?
I have so many favourites since having kids but Ada Twist Scientist by Andrea Beaty stands out. It's a rhyming story (which I always enjoy) about a curious young girl who loves science. Ada's character is a brilliant feminist role model, brought to life with humour and swagger. It celebrates her passion and represents family life in a totally fresh and joyful way. The boys both love it too.
Who is your favourite children's author?
Obvious, maybe, but it's got to be Oliver Jeffers. His subtle humour and more recently, poignant messages of kindness and unity, are brilliant ways to introduce global issues and a moral stance. As a fine artist, his illustrations are always a treat for the eyes and I'm always looking forward to whatever comes next.
Do you have a favourite children's bookshop? 
Telling Tales is run by a friend of mine and is currently moving from their shop in London Fields to a barge. An actual BARGE. They stock some of the most beautiful children's books I've ever seen, all created by writers and illustrators that are slightly under the radar. Their book subscription is a perfect gift that's sure to inspire little readers from the day dot.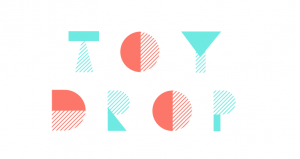 About ToyDrop
Anna Whitaker is the founder of ToyDrop Mag, a website for ethically-minded parents raising a generation of awesome humans. Full of inspiring stories, eco ideas and creative play for kids alongside fun opinion pieces for parents, it's a platform for those who want to build a better world and have fun while they're doing it.
Instagram: @toydropmag