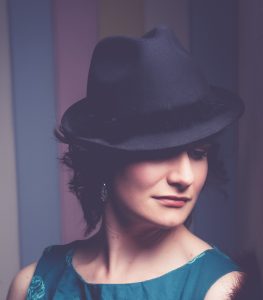 Tell us a little bit about yourself and your family
Hi, I'm Laura, a Freelance Writer with one little boy, aged 4. We live in Wiltshire, and have a whopping book collection. Wilfie loved books from a very early age, and as a full time parent who struggled with PND, I was overjoyed when reading became our world. We would begin each week with 'New Book Monday', and would regularly read sixty books a day together! Now Wilfie loves to read, and will devour anything with a decent amount of pictures.
What is your son's favourite book?
Tigger Comes to the Forest and Has Breakfast – A.A. Milne
This is the first of the Winnie the Pooh stories to feature Tigger, an impulsive, friendly and trusting, character who can't find anything to eat for breakfast. Pooh and Piglet try to help him, and eventually Tigger finds belonging with Kanga, who recognises his need for kindness. It's a well-loved classic with lots of funny moments, and reading it with adult eyes I find it very relevant and poignant.
Wilfie loves this book because Tigger does a lot of funny things. Wilfie's particular favourite moments are when Tigger is talking with his mouth full, and when he has a scuffle with Pooh's tablecloth. Wilfie sometimes likes to act out Tigger's tablecloth struggle using his duvet, which, you'll be surprised to learn, is not the best way to get to sleep.
Which book do you most like reading to him?
The Giraffe, The Pelly and Me – Roald Dahl
It's a book full of fun and excitement for both of us. I rarely get to read to Wilfie now as he enjoys reading for himself so much, but this has a good balance of words and pictures that enables me to read to him. There is action and movement on every page, with plenty of opportunities for silly voices, and we've adopted the catchphrase "You don't really mean…!"
Who is your favourite children's author?
I really love Anna Kemp's picture books. Her characters are great role models as they don't fit with the expectations of society, but carve their own place in the world. Whether it's a dog who loves ballet or a princess who realises she doesn't need a prince, Kemp's stories are funny, uplifting and inspiring. Her books are an ideal choice for anyone looking for strong female characters, too.
What would you like to see more of in kids' books today?
I'd like school 'reading books' to be as fun and engaging as the picture books we've grown to love through the preschool years. By comparison, early reader type books can seem a little dull and uninspiring, which rather defeats the object.
Do you have a favourite children's bookshop? 
I love to shop online with The Book People. They offer amazing selection packs of books at really good prices, so it's perfect for voracious readers. We've discovered some of our favourite picture books and authors through buying mixed collections, many of which I've not seen in our nearest bookshop. I always keep a box full of Book People books to hand as birthday and Christmas gifts for all our small friends.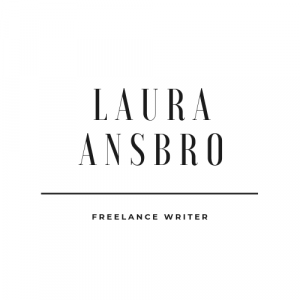 About Laura Ansbro
I'm a freelance writer specialising in working with businesses that are run with passion. I often work with women who are juggling their own companies alongside being a parent, and love to help them find a unique tone of voice that speaks directly to their audience. I create web copy and content, blog posts, magazine articles and copy for other print media.