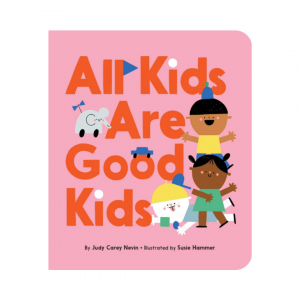 Ivy is fascinated by this beautiful little board book which celebrates the fact that all children are different.
The gentle rhyme encourages the reader to think about their own personalities as they explore the detailed illustrations. Are they a big kid or a little kid? Are they calm or a little crazy? Do they like hugs? Are they outdoorsy? Do they like to make a mess?
There is a diverse host of characters, playing in lots of different ways and I like the fact that care has been taken not to genderise the activities. We see little girls climbing, making a mess and dressing as superheroes and little boys snuggling with teddy bears and showing emotion.