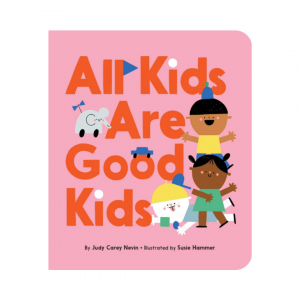 Ivy is fascinated by this beautiful little board book which celebrates the fact that all children are different.
The gentle rhyme encourages the reader to think about their own personalities as they explore the detailed illustrations. Are they a big kid or a little kid? Are they calm or a little crazy? Do they like hugs? Are they outdoorsy? Do they like to make a mess?
There is a diverse host of characters, playing in lots of different ways and I like the fact that care has been taken not to genderise the activities. We see little girls climbing, making a mess and dressing as superheroes and little boys snuggling with teddy bears and showing emotion.
The very last page asks 'What kind of kid are you?' and I love that this elicits a different response from Ivy every time we read it. As well as encouraging her to think about who she is, it's also started a wider conversation about the fact we don't necessarily feel the same way every day, and that's ok.
This has been a lovely addition to our bookshelf and I think it's an interesting gift for new parents if you're looking for a board book that's a little bit different.
Buy from Bookshop.org and support independent bookshops: https://uk.bookshop.org/a/155/9781534432048
Buy from Amazon UK: https://amzn.to/2LdMjhO
Note these are affiliate links and Ivy's Library will receive a small commission if you choose to purchase through them.