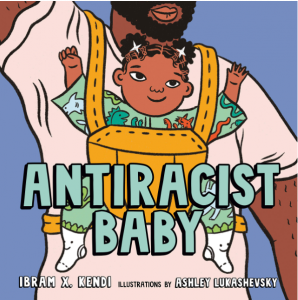 It has always been important to me that we have a diverse bookshelf at home. The books we read feature different races, different religions and different types of families because I want Ivy to grow up knowing that everybody's life is important and valid.
However recent events have taught me that this is not enough. Teaching her to be kind is not enough. Teaching her to be aware of racism is not enough. Unless we actively teach our children to be anti-racist things won't change.
For us, one of the steps in this process has been reading this excellent picture book from Ibram X. Kendi, who is the Director of the Centre for Antiracist Research at Boston University.