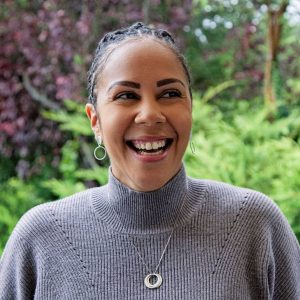 Established in early 2020, Formy Books is an independent family-run publisher, with a passion for own voices children's books. Formy Books is dedicated to delivering striking children's books by Black creators from across the diaspora. 
Here, Co-Founder Ebony Lyon reflects on the importance of accurate representation in children's books and tells us how Formy Books seeks to positively depict the richness of Black culture in the stories which they publish.
"Children need to see themselves reflected back from the books they read, yes. However we must ensure that the reflections are accurate, not distorted.
In her seminal essay, Mirrors, Windows and Sliding Doors, Rudine Sims Bishop Stated "When children cannot find themselves reflected in the books they read, or when the images are distorted, negative, or laughable, they learn a valuable lesson about how they are devalued in the society of which they are a part."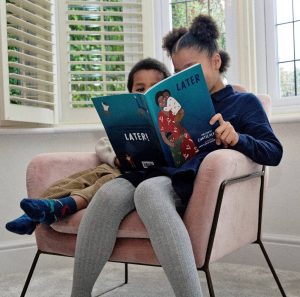 Accurate representation in books contributes to how children see the world around them. Books can be a window to the world; what a child sees through that window has a profound impact on how they perceive the world, and their place in it. Children should be able to learn about those different from themselves.
In a less discussed part of the essay, the importance of authentic voices was raised. Specifically, how authenticity makes the characters believable and identifies them as part of a particular social group. Also, that books can introduce readers to the histories and traditions important to cultural groups.
Formy Books aims to increase positive black representation within children's literature, and to amplify black creative talent. With less than 129 books published in 2019 having a black main character, it is imperative that change is made and these numbers are addressed. We have 4 new picture books being released throughout this year, by a team of 8 black creators and have been thrilled by the feedback we've been receiving! On our Instagram and Twitter pages we have been sharing cover reveals and details from the books and the support has been phenomenal.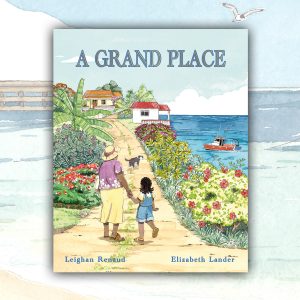 The CLPE Reflecting Realities Report 2017 also spoke of the importance of accurate, authentic reflections:  "If in their formative years, children do not see their realities reflected in the world around them or only see problematic representations mirrored back at them, the impact can be tremendously damaging." In the 2019 follow-up CLPE report, 12% of the books submitted featured a main character who spoke about their ethnicity and whose ethnicity formed the basis of the plot point. This was out of the total 680 books that featured an ethnic minority character. Can it be true lived experiences if the character is used mostly as a learning tool?
Children need relatable books that allow them to identify with the characters, in a full spectrum of genres and experiences.
When children see themselves accurately represented in books it helps to build reading comprehension and a love of reading. It stands to reason that the more children enjoy reading, the more they will read for pleasure. With a widening disadvantage and literacy gap, along with library closures, it's more important than ever that we ensure all children feel represented in books, and have access to them. We regularly signpost to wonderful organisations and individuals who are harnessing the power of social media to get books to the children who need them the most. Publishing must do its part to ensure all children feel represented in the books available.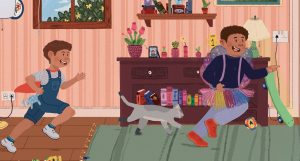 The CLPE Power of Reading research suggests that to be successful in encouraging a lifelong love of reading and literacy learning, schools should carefully consider the texts that are available to the children in individual classes and across the school community as a whole. "The range of texts made accessible to children should cover a breadth and variety of genres and formats; ensuring children can experience a full and rich range of reading throughout their primary years"
We live in a diverse world, our literature should reflect that."
Ebony Lyon, Founder & Marketing Drector, Formy Books
You can find out more about Formy Books here: https://www.formybooks.com/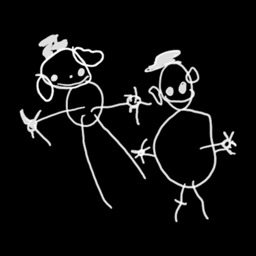 Sources
www.clpe.org.uk/library-and-resources/research
Mirrors, Windows and Sliding Glass Doors – Rudine Sims Bishop. Perspectives: Choosing and Using Books for the Classroom. Vo. 6, no. 3. Summer 1990
Centre for Literacy in Primary Education
CLPE's Reflecting Realities – Survey of Ethnic Representation within UK Children's Literature published 2020