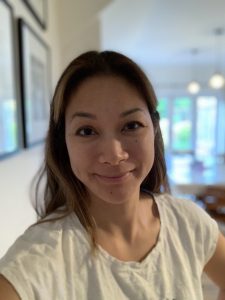 Tell us a little bit about yourself and your family
Hello! My name is Marisa and I live in Wimbledon, London with my husband Jonathan and our 3 children Madison, Finlay and Felix (aged 6, almost 4 and 2). I also run Milk & Mustard, designing wall art prints for children and the home.
We had been quite rigorous about reading before bed with the older two, but it was hard to retain the same kind of focus once Felix arrived as bedtime was total chaos for a while. However it is easier now Madison can read to both herself and her brothers, which she loves doing!
What are your children's favourite books?
Madison is quite into non-fiction at the moment. She is reading the Frozen Planet (the book that accompanied the BBC series) which is a bit unusual for a bedtime book. The photos are stunning though. She does struggle with some of the words but it is great to see her so interested in the natural world in this time of climate emergency.