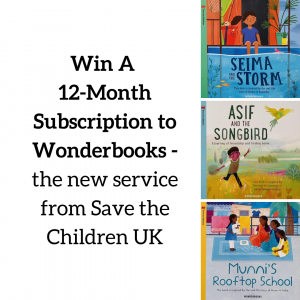 You may remember that a few weeks ago we reviewed Wonderbooks, a fantastic new children's book subscription service from Save the Children UK. We're excited to tell you that we've teamed up with them on a very exciting competition!
We're offering you the chance to win a 12 month subscription to their fantastic service, worth £108.00.
The winner will receive 1x Wonderbooks parcel per month for 12 months. Each parcel contains a new book inspired by the real-life stories of amazing children Save the Children has worked with around the world, plus a Grown-Up's Guide, packed with activities and additional resources to help you start interesting conversations about the topics explored in the stories.