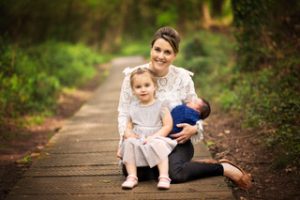 Tell us a little bit about yourself and your family
Hi!  I'm Danni and I live in Hampshire with my husband and our two children.  Zara is a busy 2 year old and Ashton is just about to turn 4 months.  I'm sure the time goes even quicker the second time round!
I run ZaZa's Storybox which provides a convenient, fun way for families to get more books into their homes and inspire their little ones to love reading, setting the foundations for their development.  I am passionate about getting more families to understand the importance of reading to their littles ones from day one.  Babies develop so quickly, from the moment they are born they are developing skills they will need to read and write.