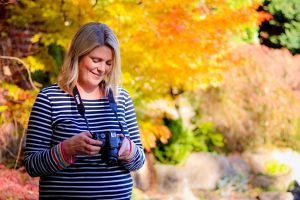 Tell us a little bit about yourself and your family
I'm Hannah, Wife, Mummy, Photographer and HR person! I live in Wetherby, Yorkshire and I absolutely love the fact that I'm close to the countryside but not too far away from the city! I have two lovely children – Thomas is 5 and Ellie is 3….and a Labrador called Lottie, aka my 3rd child!
What are your children's favourite books?
Thomas absolutely loves Superworm by Julia Donaldson – he's completely fascinated by all things wildlife and creepy crawly stuff at the moment. Ellie loves fairy tales and her favourite story is Goldilocks and the 3 bears as it features a cheeky little, curly blonde haired girl, just like her!