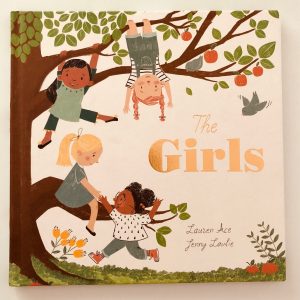 Ladies – I guarantee that when you read this book you will want to buy a copy for each of your childhood friends. It is stunning!
The book is about a group of four little girls who find friendship under an apple tree. Despite having very different personalities, they share stories, adventures and scraped knees, forming a bond that will last a lifetime.
The character traits that we see in the girls as children follow them in to adulthood as we watch them chase their dreams and find love (and heartbreak). Their situations change and they don't see each other as often as they'd like but their apple tree is always there, getting stronger and growing roots that reach ever deeper.