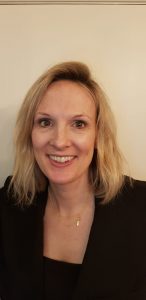 Tell us a little bit about yourself and your family
I'm Lynsey, I live with my partner Neil and our two sons Arlo, 5 and Kit, who was born in November. We live in London and run Little Box of Books which we set up in March 2018.
Before I started Little Box of Books I worked in humanitarian and charity communications, travelling to areas of war and disaster to raise awareness and funds for people who really need it.
We manage the business out of our flat, which we're currently doing during baby nap times and on about 4 hours sleep a day.
What is your son's favourite book?
I wanted it to be something really woke and in line with our ethos but it's not. Arlo's absolutely favourite book is 'Not Now Bernard', by David McKee. It's the simplest, most ridiculous, brilliant children's story.