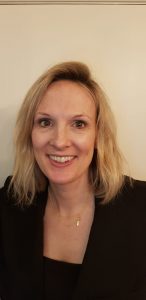 Tell us a little bit about yourself and your family
I'm Lynsey, I live with my partner Neil and our two sons Arlo, 5 and Kit, who was born in November. We live in London and run Little Box of Books which we set up in March 2018.
Before I started Little Box of Books I worked in humanitarian and charity communications, travelling to areas of war and disaster to raise awareness and funds for people who really need it.
We manage the business out of our flat, which we're currently doing during baby nap times and on about 4 hours sleep a day.
What is your son's favourite book?
I wanted it to be something really woke and in line with our ethos but it's not. Arlo's absolutely favourite book is 'Not Now Bernard', by David McKee. It's the simplest, most ridiculous, brilliant children's story.
We've read it so many times, even though when we first started to read it, it terrified him. He loves monsters and the idea of a little boy getting eaten and his parents not noticing is pure genius to him.
We do of course highlight the plentiful gender stereotypes in the book so they don't sneak into his little brain subconsciously.
Which book do you most like reading to him?
There's a book called 'I love you Honey Bunny' by Christine Swift. When we received it as a gift, I wasn't interested in it at all, it seemed far too sentimental. But when I read it to my son, he was around 18 months old and he loved it and made me read it to him every day. I think it's because it's about a Mum rabbit and a son rabbit and it's all about the two of them going about their business, just like we were doing at the time. I used to change the rabbit's name to Arlo and it delighted him. This is the book that initially got me thinking about representation in children's books and how important it is for all children. If something as simple as a story about a rabbit and her son, for a little boy with a single parent could cause so much excitement, then I knew that children's books could be so much better.
What do you look for when shopping for a new book for your child?
I read to him and with him every day, so books are his really important window into the world.
It's not just the one book that makes the difference to a child, it's repeated messages that can come through from lots of different ones that need to be considered.  So, when I'm shopping for a new book, I firstly try to find something that he's going to love. I want him to keep loving books and reading so I'm not draconian with what he reads. I try to consider everything else he has read and is reading to make sure his bookshelf and book choices are as diverse and representative as they possibly can be. I want to give him the best, most truthful representation of the world to help him develop in understanding, kindness and compassion.
The books I choose for him and read to him will give him ideas and help him grow. Our blended family is not well represented in children's books but in all other ways he is so very seen; so, when I choose books, I check who's in them, so he doesn't always see himself, a white middle-class boy as the hero. I look for books with BAME main characters, check on the gender stereotyping to see whether I'm compounding something he's recently seen in a book, I look for villains and baddies who are carefully thought through who are not all boys. I look out for male characters who are sensitive, and kind and I look for varied, truthful representations of disability that aren't the central storylines.
What would you like to see more of in kids' books today?
I would absolutely love to see more working mothers. We've found only one book with a working Mum in it. So many mums work now, where are they in books? I'd also like to see more step parents…the not wicked variety, just doing what brilliant step parents do every day.
As I've mentioned, we need greater diversity in the stories told. I want to hear different voices in children's books and see different characters. We need to have more writers from BAME backgrounds, and more writers from different socioeconomic backgrounds. I don't want to see a 'normal' that I recognise as the backdrop of so many children's stories. I want children's literature to be surprising, vivid and unpredictable and so much more reflective of society.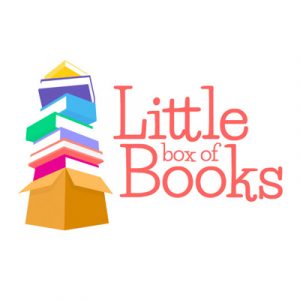 About Little Box of Books
Little Box of Books was set up by Lynsey Pollard and partner Neil Langston, two parents who didn't see their blended family in any of the children's books they read with their son. The company now seek out diverse and inclusive children's books featuring positive gender representations for their monthly subscription boxes and for schools, nurseries and hospitals
They find brilliant books that feature BAME characters, characters with disabilities, stepdads, step mums, single parents, two mums, two dads and anything else that properly reflects the society we live in.
The aim of the organisation is for all children to see themselves in the books they read and to feel validated and to also give kids insight into families and worlds that are different to theirs.
Twitter: @littlebobooks
Facebook: www.facebook.com/littlebobooks
Instagram: @littleboxofbooks