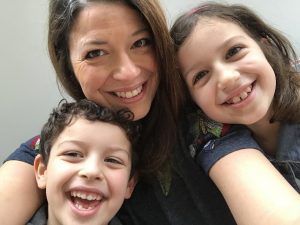 Tell us a little bit about yourself and your family
My name is Marcela, I am a mum of two (Izzy 8, and George 6) and wife of one.  I am an aspiring children's writer and though I have nabbed a great agent, I am yet to have my stories published (here is hoping).
What is your son/daughter's favourite book?
We read a lot at our house, so favourites change all the time.  I asked the kids what their favourites are right now, and this is what they said:
My daughter's is Jake Atlas, by Rob Lloyd Jones: "because it's adventurous".  Jake Atlas is Indiana Jones for kids, inspired by the author's own experiences as an Egyptologist.  His previous books, the 'Wild Boy' series are fantastic (and take place in Victorian London). I was lucky enough to meet Rob, and he is a brilliant story teller in person too – I highly recommend his books.