Tell us a little bit about yourself and your family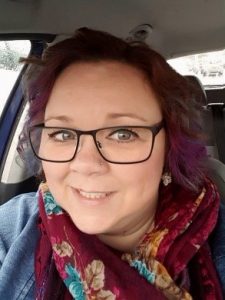 I'm Kelly and I'm mum to two little boys, Conor (7) and Iwan (5). I am a trained secondary teacher but gave up a stressful head of department job last year in favour of doing supply work around my pyrography and glass engraving business; something which had always been a hobby of mine and which I always dreamed of turning into a small business. I can honestly say I have never looked back as my children are growing up so fast and this is allowing me more precious time to spend with them whilst working around them from home.
What are your sons' favourite books?
Conor is now 7 and so is reading confidently on his own. He is currently really in to the Goosebumps books. Until recently he lacked confidence in reading but discovering the Goosebumps series made a big difference to him – I think it's a refreshing change to Biff, Chip and flipping Kipper! Iwan's firm favourite at the moment is a book called "Nuddy Ned" by Kes Gray and Gary Parsons. It's about a little boy who, after his bath, whilst his parents are sorting out his bed, decides that it would be far more fun to streak naked through the town. The book is written in rhyme and has lift the flaps on each page. Iwan shrieks with laughter throughout the whole story!